SyncScribe: Download
Thank you for considering SyncScribe.
The quintessential Windows tool for creating time coded video transcript documents.

UPDATE Version 3.68 newly released on 2016-08-24!
New options and features added.
-NEWEST RELEASE-
Version 3.68
Release 2016-08-24
EXE ~1.5MB
INSTALLER
Latest - SyncScribe v3.68
Zipped ~1.4MB
ZIPPED
Latest - SyncScribe v3.68
Try zipped if you have difficulty downloading the EXE Installer
30 day fully functional trial.
Runs on Windows OS (XP ~ 10).
SyncScribe contains no spyware, ads, or user tracking.
After the trial period, you may continue using SyncScribe by purchasing a license.
The installers are digitally signed by a Comodo issued MujoLabs Inc. digital signature.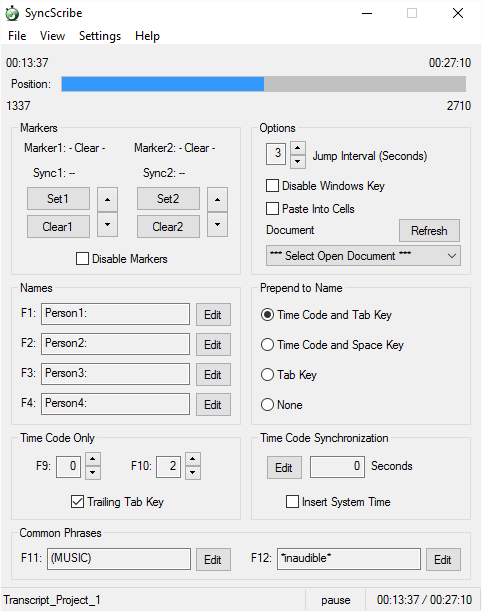 ---
-Previous Release-
Date 2016-03-01
SyncScribe Version 3.67